'THREE TIMES THE STRUGGLE' On lockdown with children with autism – AutismSTEP
MANILA, Philippines – Every morning, Marjorey Rubio and her husband are awakened by their 6-year-old son's plea to go outside the house. It had been the established routine of the child diagnosed with autism spectrum disorder (ASD), epilepsy, and global development delay.
It would have been like any other day of caring for their beloved son, except this time they are stuck at home following the lockdown.
With a sudden lifestyle change and with no outlet and therapy, their child's behavior became so aggressive that they always end up getting hurt. Rubio showed Rappler bite marks on her arms and hands.
Their son has had recurrent diarrhea for weeks now. Neurodiverse children have sensory issues and usually have food fixations. Like many children with autism, their son is fixated with fast food. But closure of businesses has now made this impossible. Their son stopped eating for weeks.
This lack of nutrition exacerbates the problem for these children who already have weak immune systems in the first place.
"He won't eat food. He lost two kilos in the first week and his behavior was at the worst. We have bite marks and scratches on our face and arms… Until now he has diarrhea but it has become manageable," Rubio told Rappler in an interview.
Rubio and her husband, like many other parents with similarly situated children, have been left with no option but to think of their own ways to alleviate their kids' pain.
On top of the disruption to their lives and routines, families face mounting financial pressures and the health threat posed by the novel coronavirus.
"For normal parents, this may be a minor issue. But for us, it always feels three times the struggle. That's why I hope they can ease our burden by allowing us to travel. But of course, we will prove to them that we will not violate the rules, like going into grocery stories. We are gonna do our part to avoid the spread of the virus. We just want minimal disruption to the child's routine."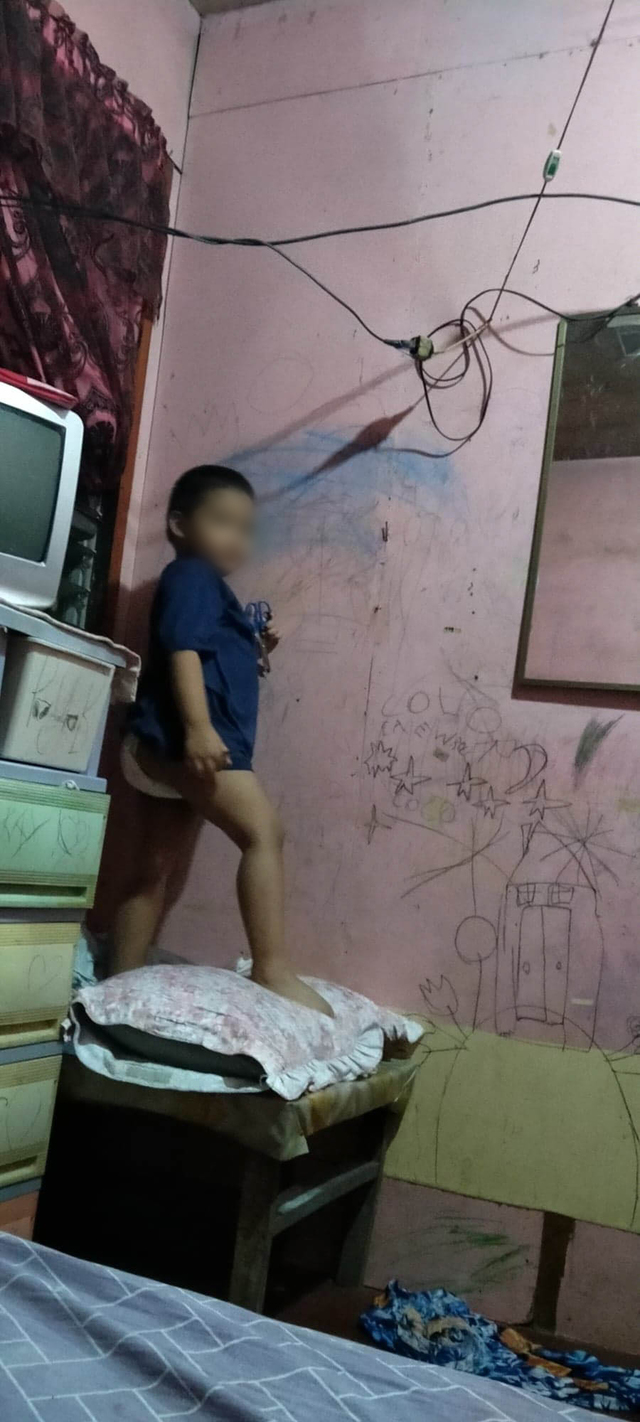 Unmet basic needs
Kissy Gabor from Butuan City is a single parent of two children. Her 5-year-old son was diagnosed with ASD in February 2019. Even then, she said she could not afford to send her kid to therapy.
In a video call with Rappler, she shared the struggles of her son: lack of outlet, disrupted routines, and worsening behavioral problems. On Monday, the Caraga region was placed under enhanced community quarantine after recording its first case.
Gabor worked as a call center agent in Davao City until she was forced to stop in August 2019 because her aging mother could no longer handle her son.
She went back to her hometown and started selling cooked food outside a nearby school. Besides this, she has no stable source of income now that schools are closed. She tried to post on her social media account food items she cooked, in the hope that her neighbors and online friends would see and buy them.
For full article, please visit: https://www.rappler.com/newsbreak/in-depth/257101-struggling-to-cope-with-lockdown-at-home-with-children-autism
Sign up for our newsletter
Get the latest info on trends and research