Excelling with
ABA-VB Therapy
With licensed therapists and a fully personalised programme, our ABA-VB (Applied Behavioural Analysis
– Verbal Behaviour) Therapy helps your child unlock their behavioural and verbal potential.
Applied Behavioural Analysis – Verbal Behaviour
ABA-VB Therapy reaps the benefits of positive reinforcement for meaningful improvement of multiple aspects of your child's verbal and behavioural development. Every single one of AutismSTEP's therapists are Registered Behavioral Technicians (RBTs) licensed or undergoing licensing by registered Board Certified Behavior Analysts (BCBAs).
Manding
Improve how your child requests for items or activities they desire.
Tacting
Help your child find the words for items they encounter in everyday life.
Echoics
Non-echolalia repetition of sounds, words, or phrases to promote speech development.
Intraverbals
Get them confident in answering questions, fill-in-the-blank statements, and carry a conversation.
Receptive Language Skills
Make following verbal instructions to complete a task less daunting.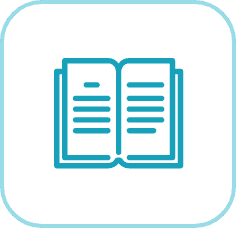 Reading
Nurture their reading skills to include meaningful understanding of the text.
Personalised consultations and therapy at every step